CLIENT
ICON and Liz Lambert
SIZE M2/FT2
8,983 / 96,700
BIG, ICON and Texas-based hotelier Liz Lambert have joined forces to reimagine the infamous nomadic campground hotel El Cosmico in Marfa, Texas. The new 62-acre community will feature large-scale 3D-printed structures including domes, arches, vaults and parabolic forms, enhancing the guest experience with a pool, spa, and shared communal facilities. Breaking ground in 2024, El Cosmico will continue to celebrate the convergence of creative culture and the minimalistic natural environment of the Marfa landscape.
To celebrate the project, a partnership with The Long Center for the Performing Arts brings a taste of El Cosmico to Austin, Texas during SXSW. The 3D-printed pavilion combines the architectural design themes planned for El Cosmico in Marfa in a single, sculptural space for culture and community in the heart of downtown Austin. 
"Our collaboration with El Cosmico and ICON has allowed us to pursue the formal and material possibilities of cutting-edge 3D printed construction untethered by the traditional limitations of a conventional site or client. Liz Lambert's legacy for reimagining hospitality and her pioneering of a contemporary Texan aesthetic combined with the Minimalistic nature and culture, art and landscape of Marfa has been the perfect fit to pursue a new architectural vernacular language for El Cosmico in Marfa. Organic shapes, Euclidian circular geometries and a color palette born from the local terroir makes El Cosmico feel as if literally erected from the site it stands on."
The design is informed by the unique connection between the high desert landscape and cosmic organizations. The new hotel and homes feature organic curves and domes, a primordial architectural language that can only be achieved by 3D-printing. ICON's technology excels at creating soft shapes and curved surfaces, making it possible to bring this design vision to life. The project provides a natural continuation of unique experiences, building on El Cosmico's legacy at the intersection of art, nature and  hospitality in Marfa, TX. Another facet of the project will be to assess the opportunity to 3D-print affordable housing in Marfa to serve the evolving needs of the town. 
As an outpost of El Cosmico, a permanent pavilion for music and performances emerges from the natural slope of the Long Center's front lawn in Austin, Texas. 
The adobe like color and texture of the horizontally layered wall appears like geological strata in an exposed cliff. Inspired by the Uruguayan engineer and architect Eladio Dieste, the sinuous curves at the foot of the pavilion provide both structural stability and social niches for the audience and performers. Organic form as structural function.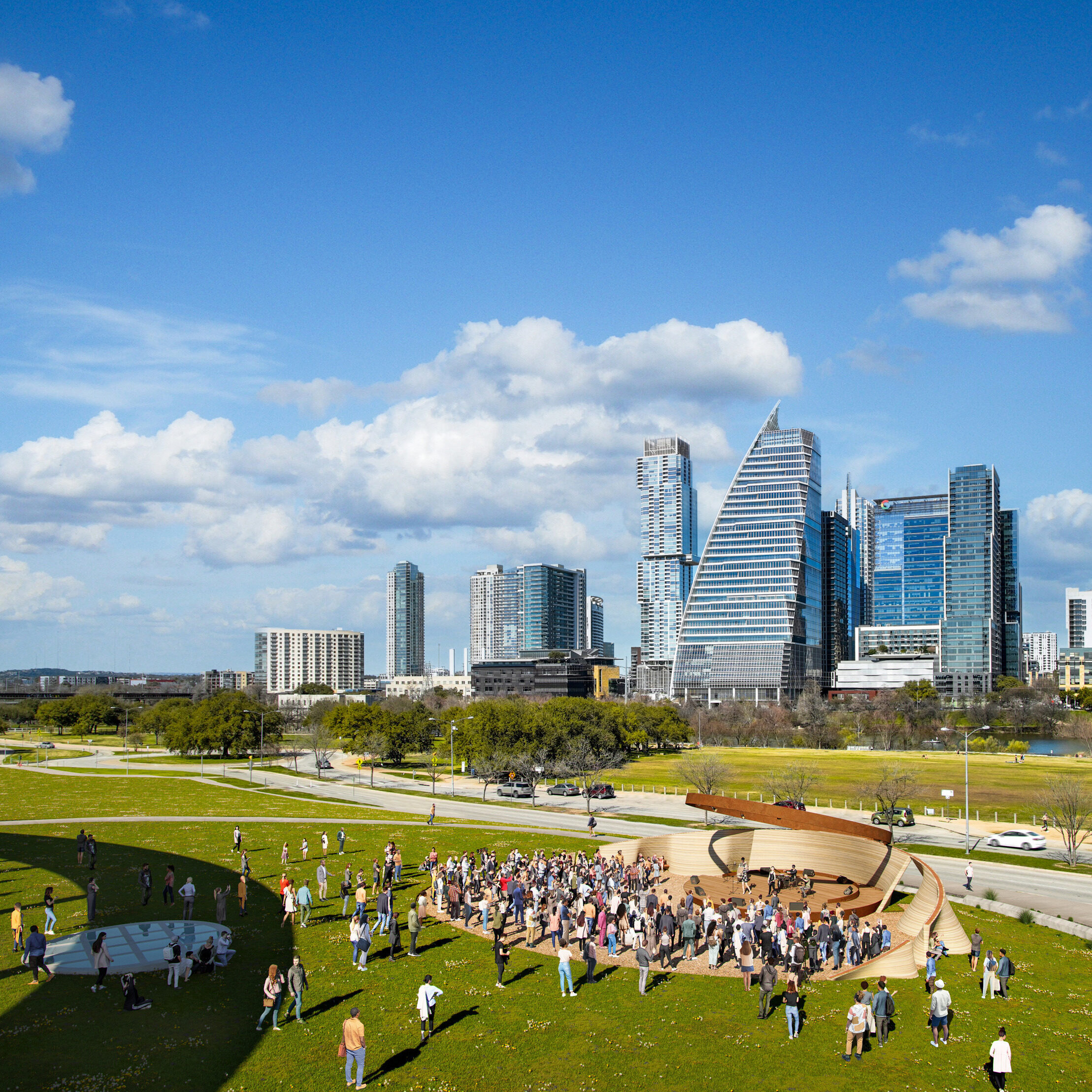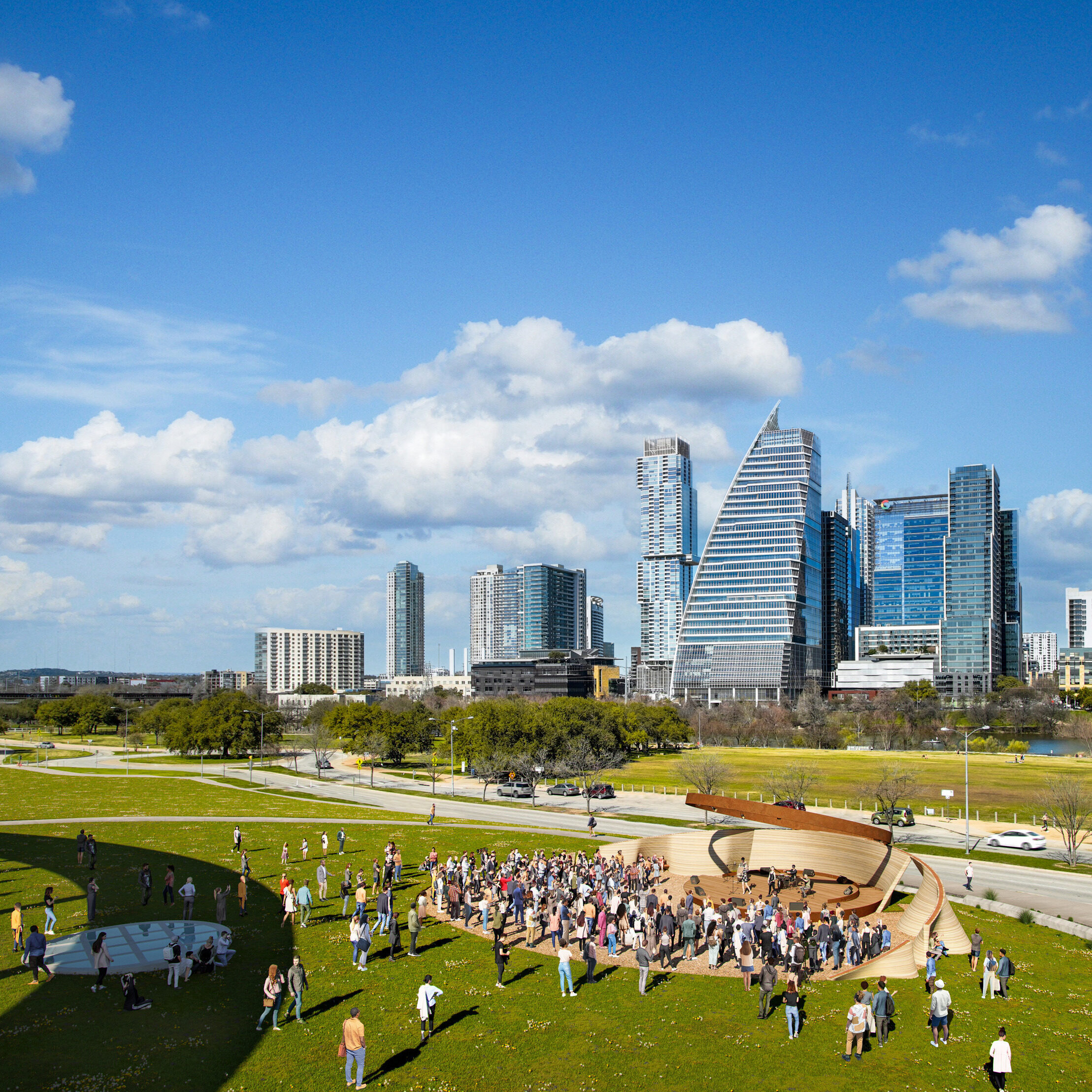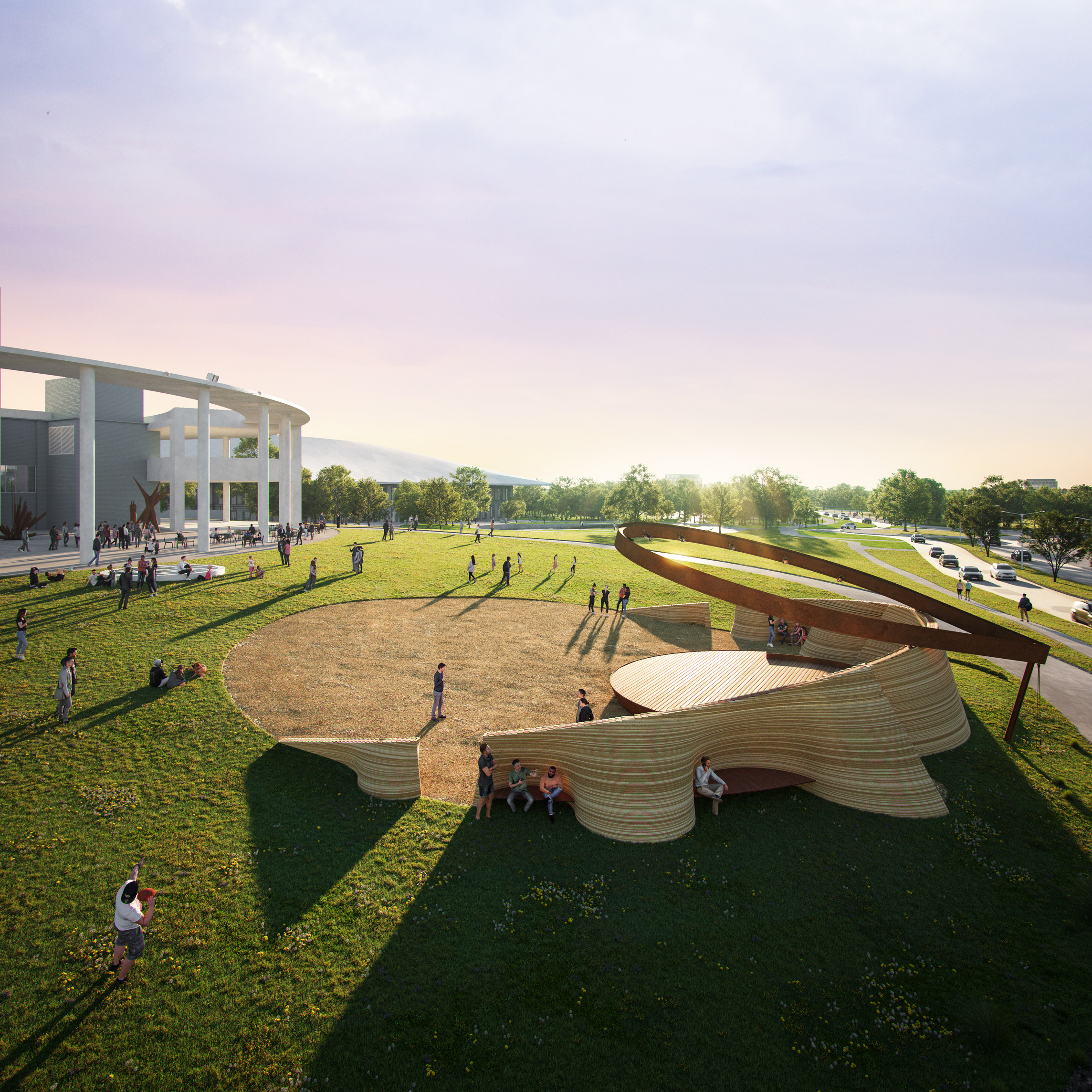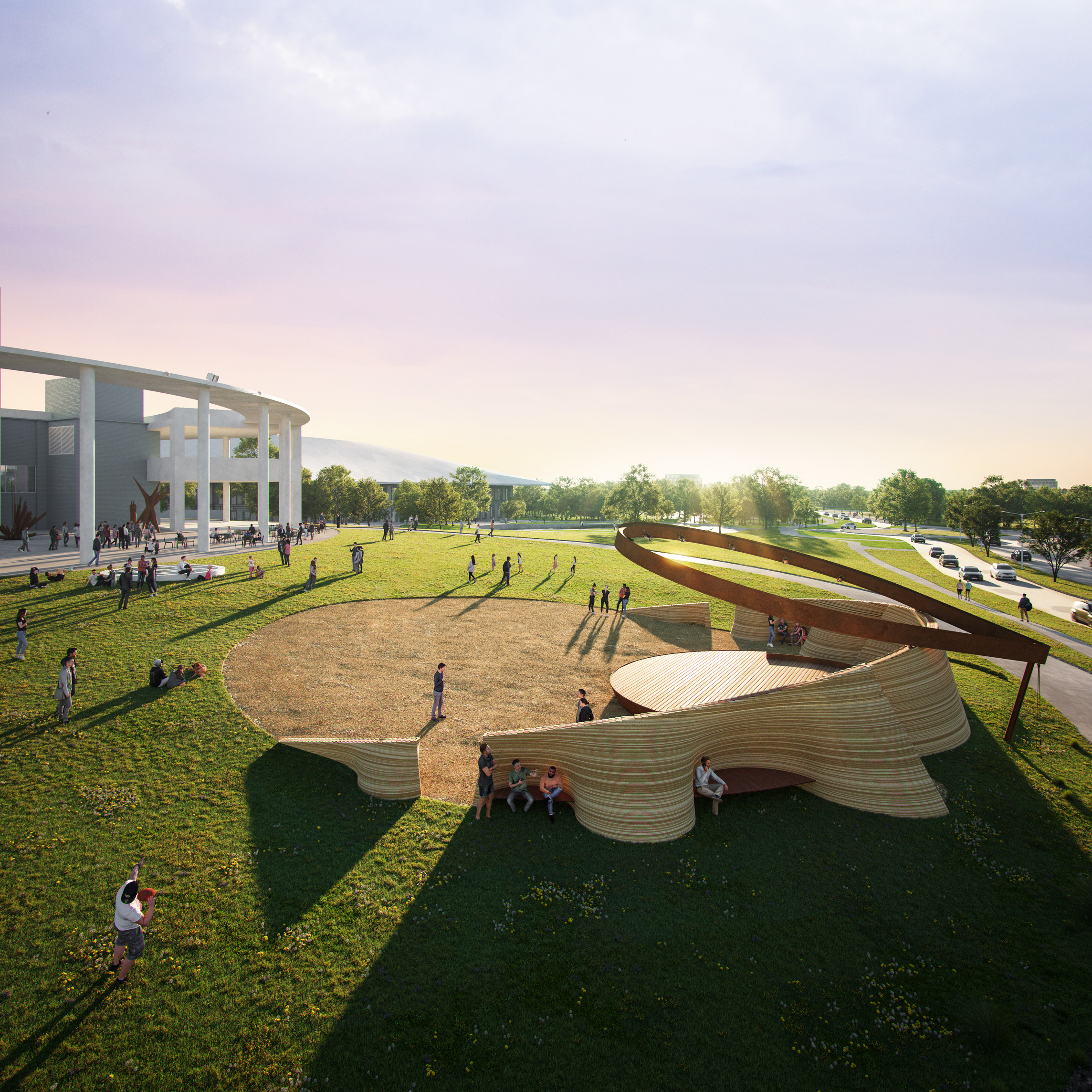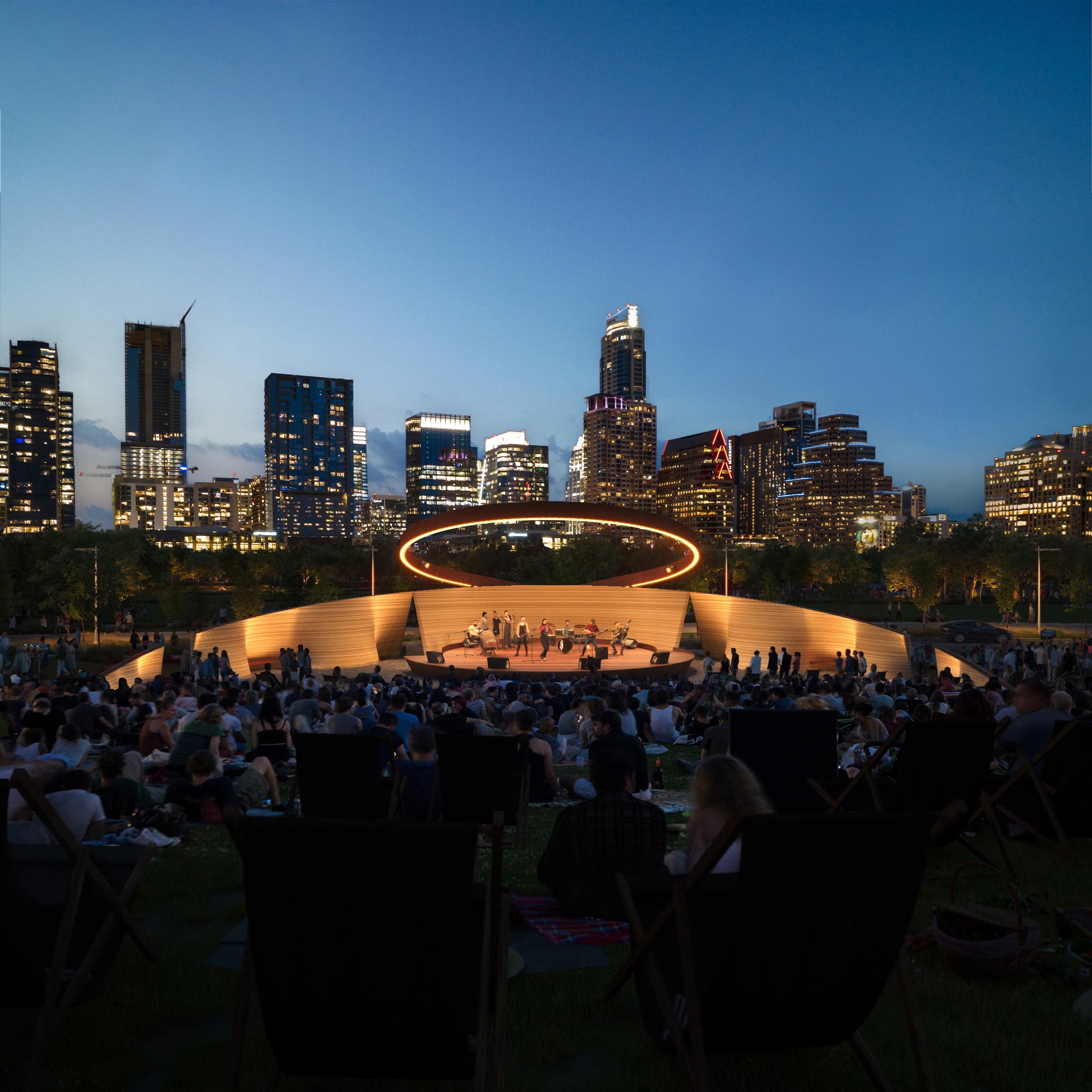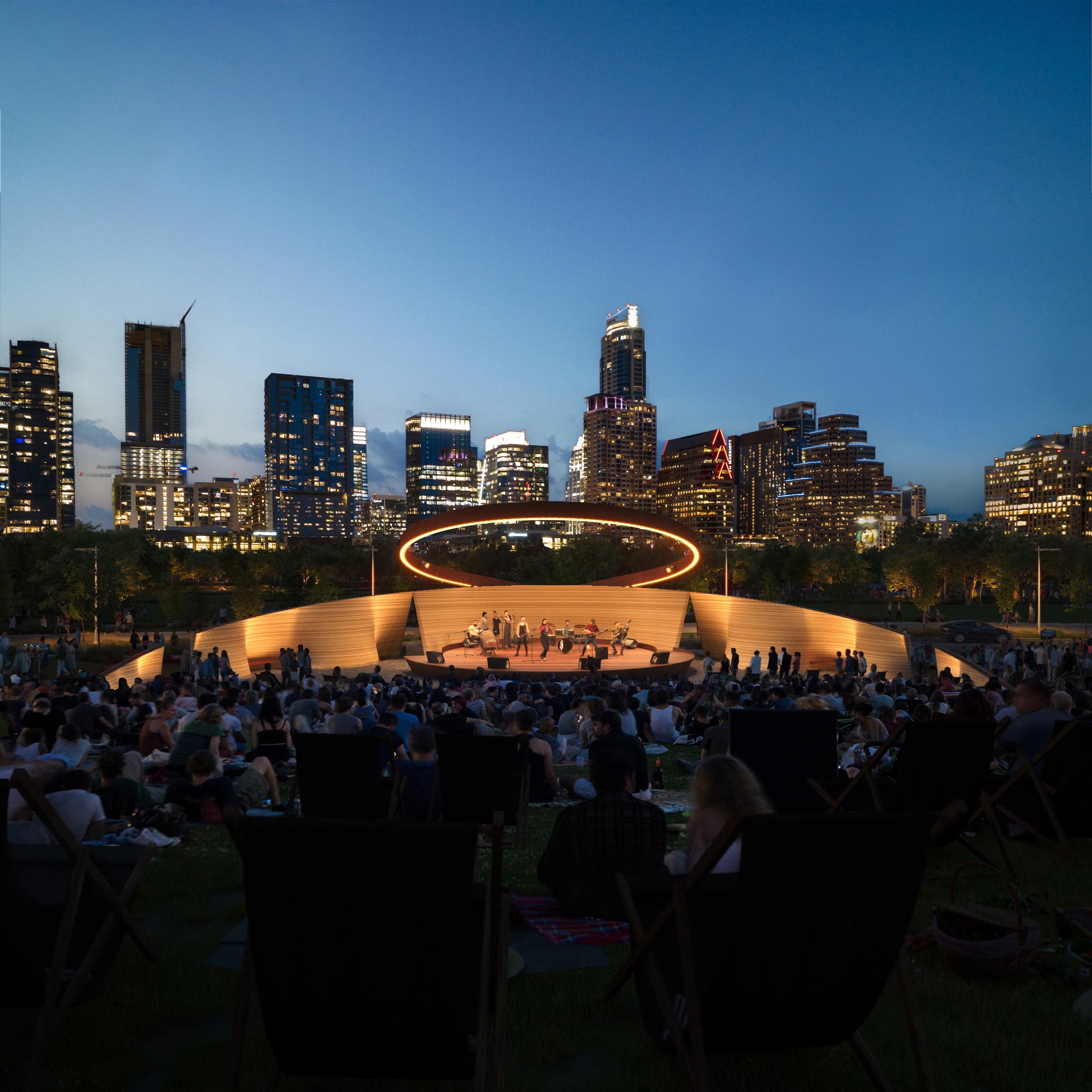 Bjarke Ingels Martin Voelkle Agla Egilsdottir Julian Ocampo Salazar Margaret Tyrpa Veronica Acosta Mateo Fernandez Michelle Stromsta Peter Sepassi Ricardo Palma Prieto Siqi Zhang Jennifer Ng Jialin Yuan Jaeho Park Jeremy Jackson Ahmad Tabbakh Cynthia Wang