CLIENT
Udvikling Danmark A/S
In recent years, the number of students in Denmark has grown substantially. As the number continues to grow, additional student housing is needed to accommodate them.
In 2016, BIG introduced Urban Rigger, a building typology optimized for harbor cities  and a housing solution that keeps students at the heart of the city. After much excitement from the students, Urban Rigger expanded from a prototype to an entire community on the water front of Refshaleoen in Copenhagen. 12 apartments on each of the 6 Riggers currently house a total of around 100 students.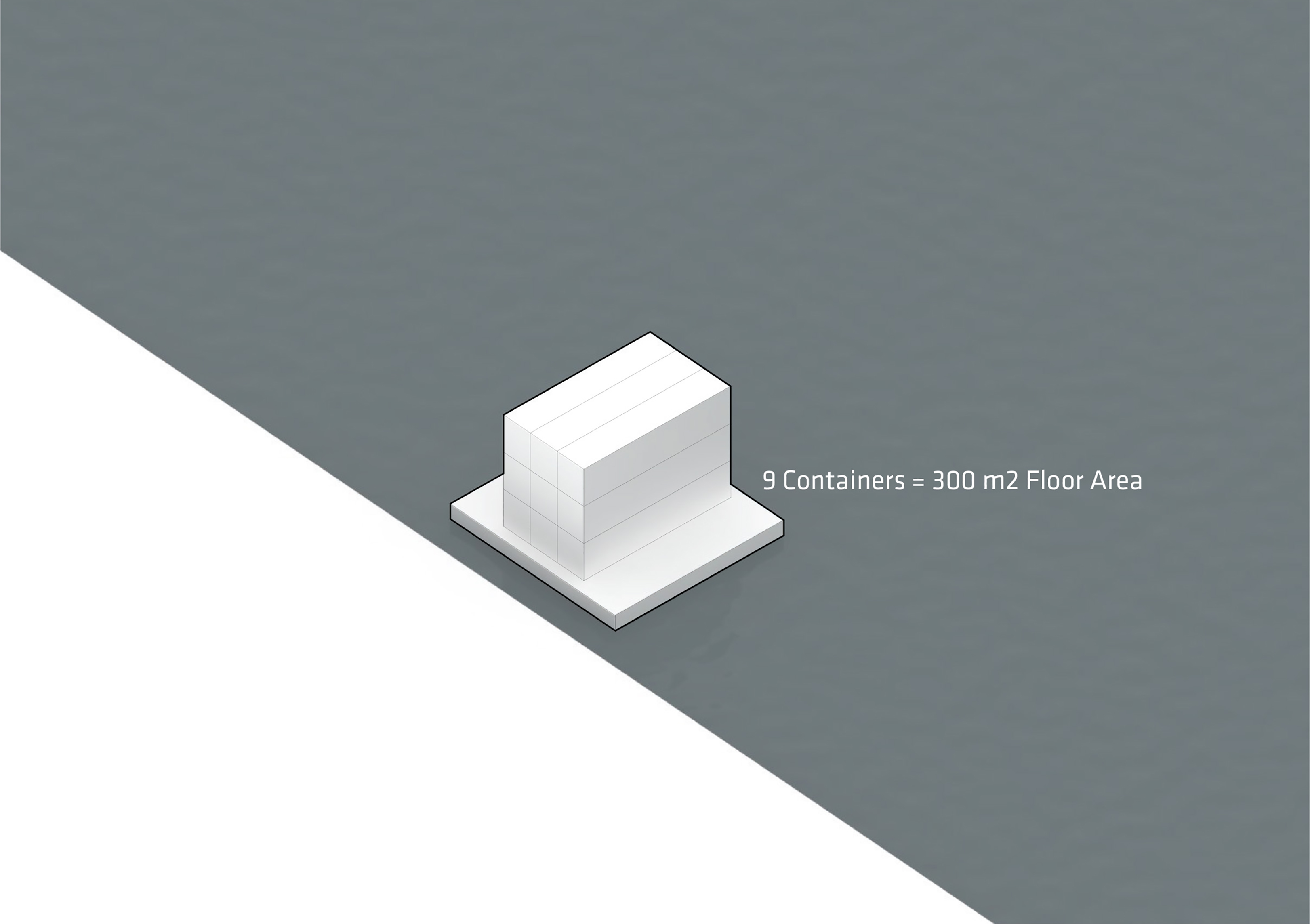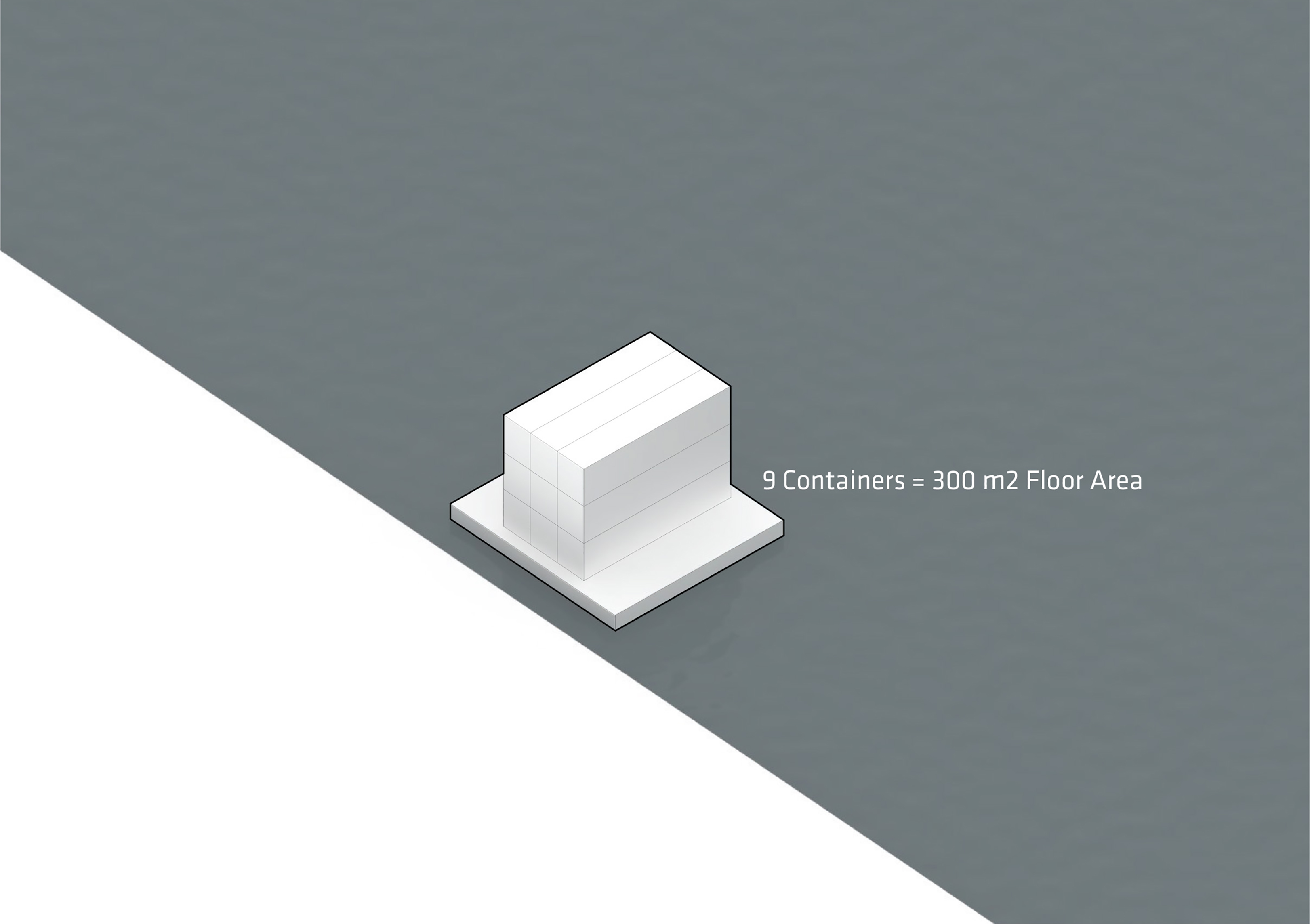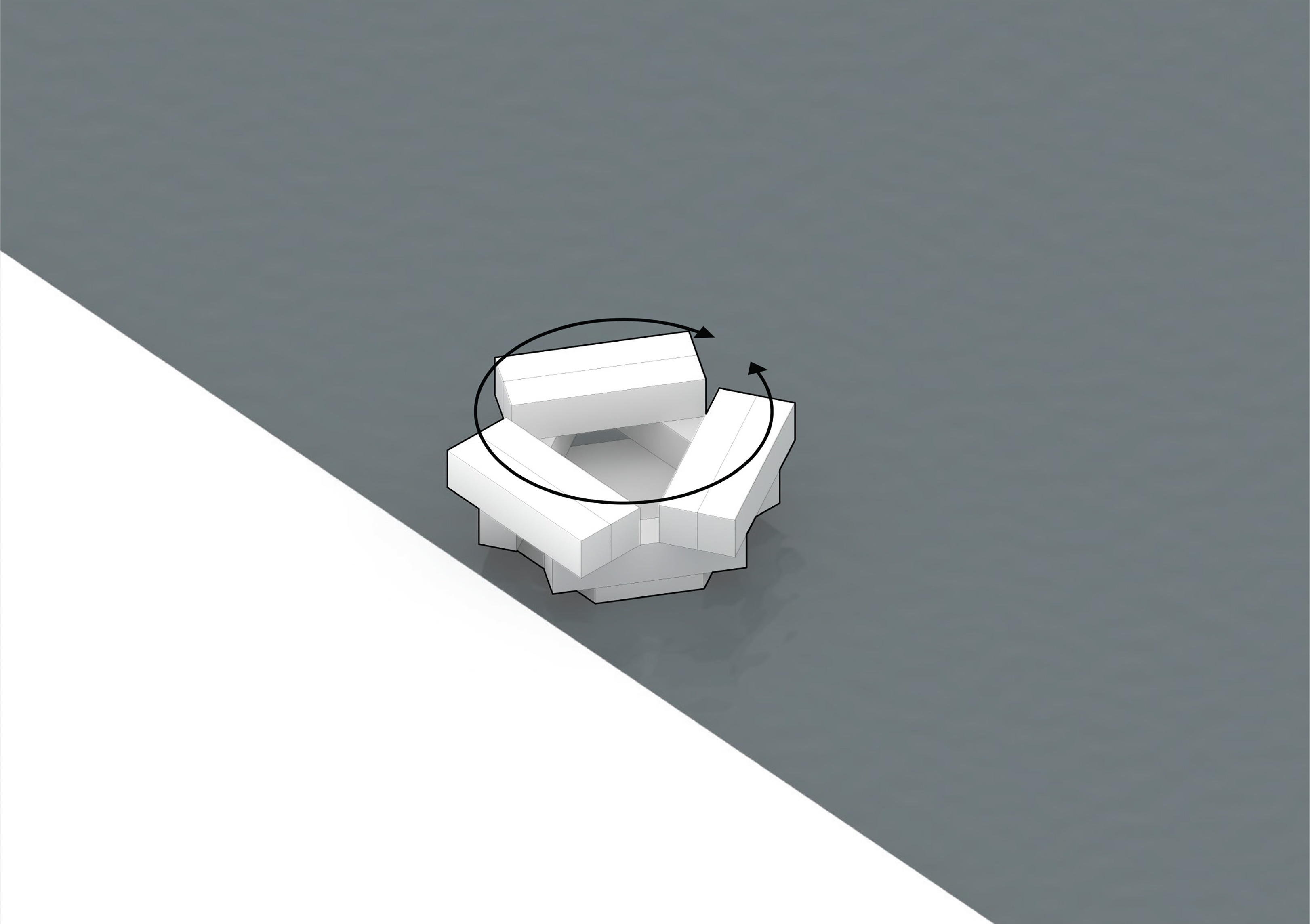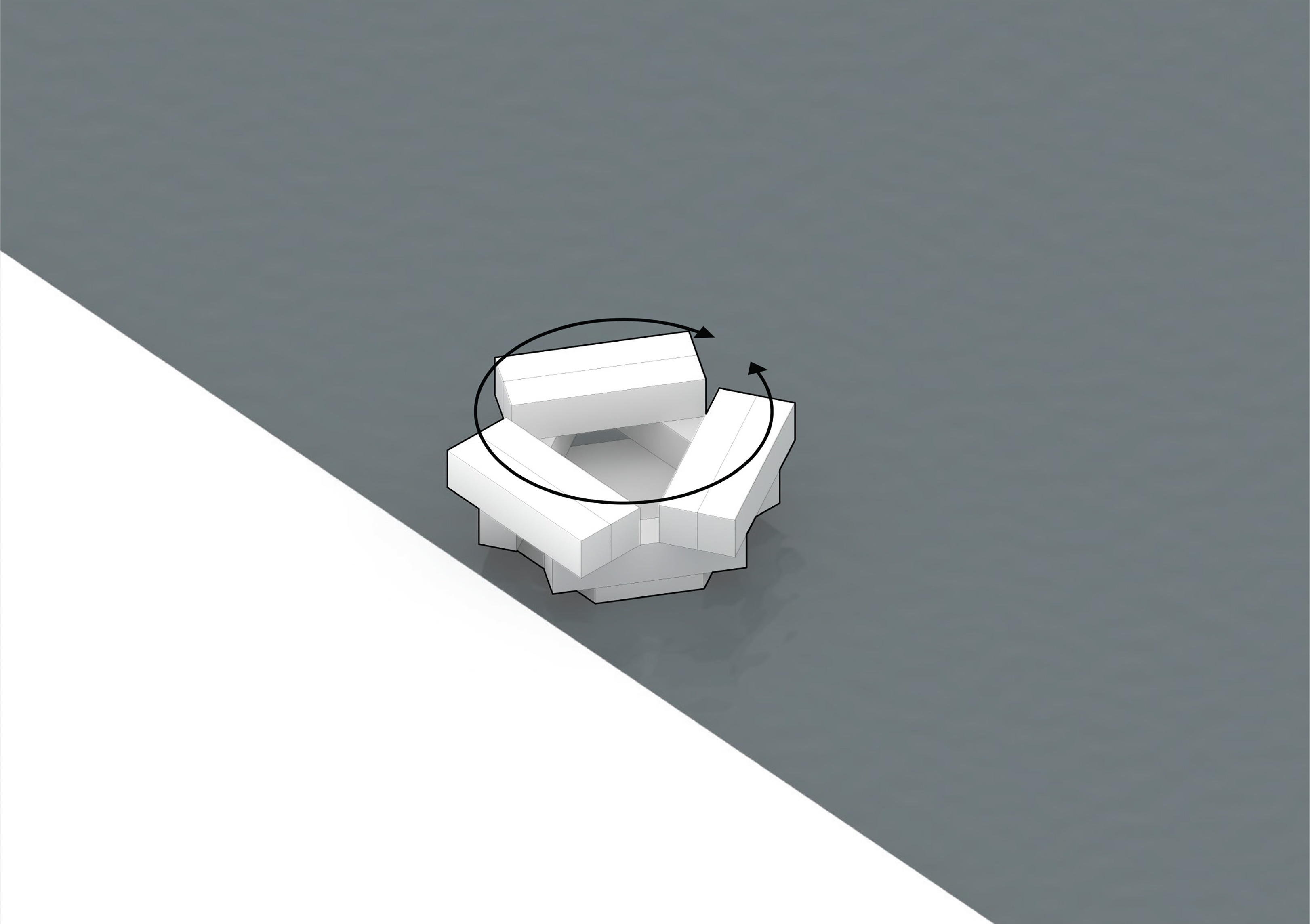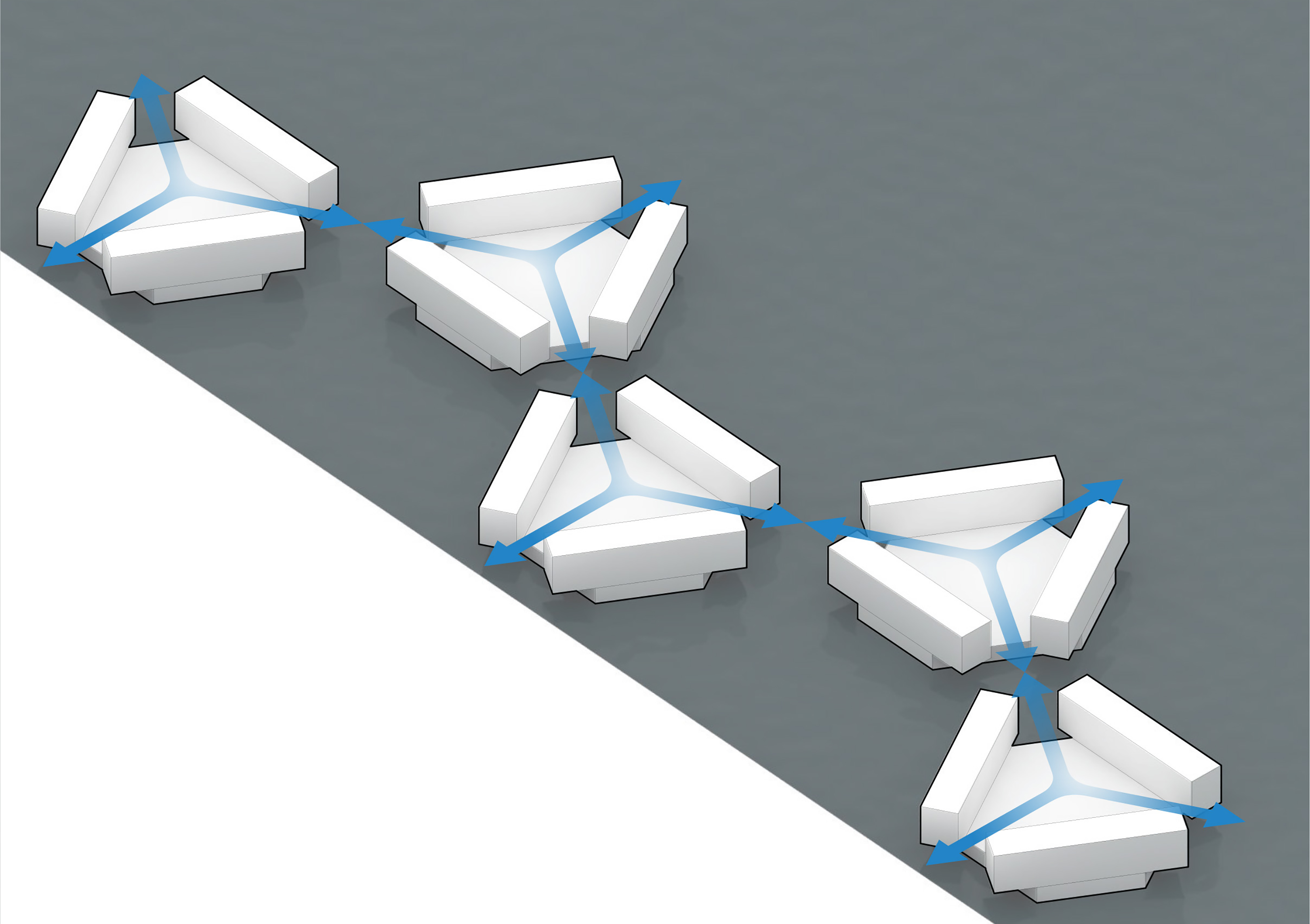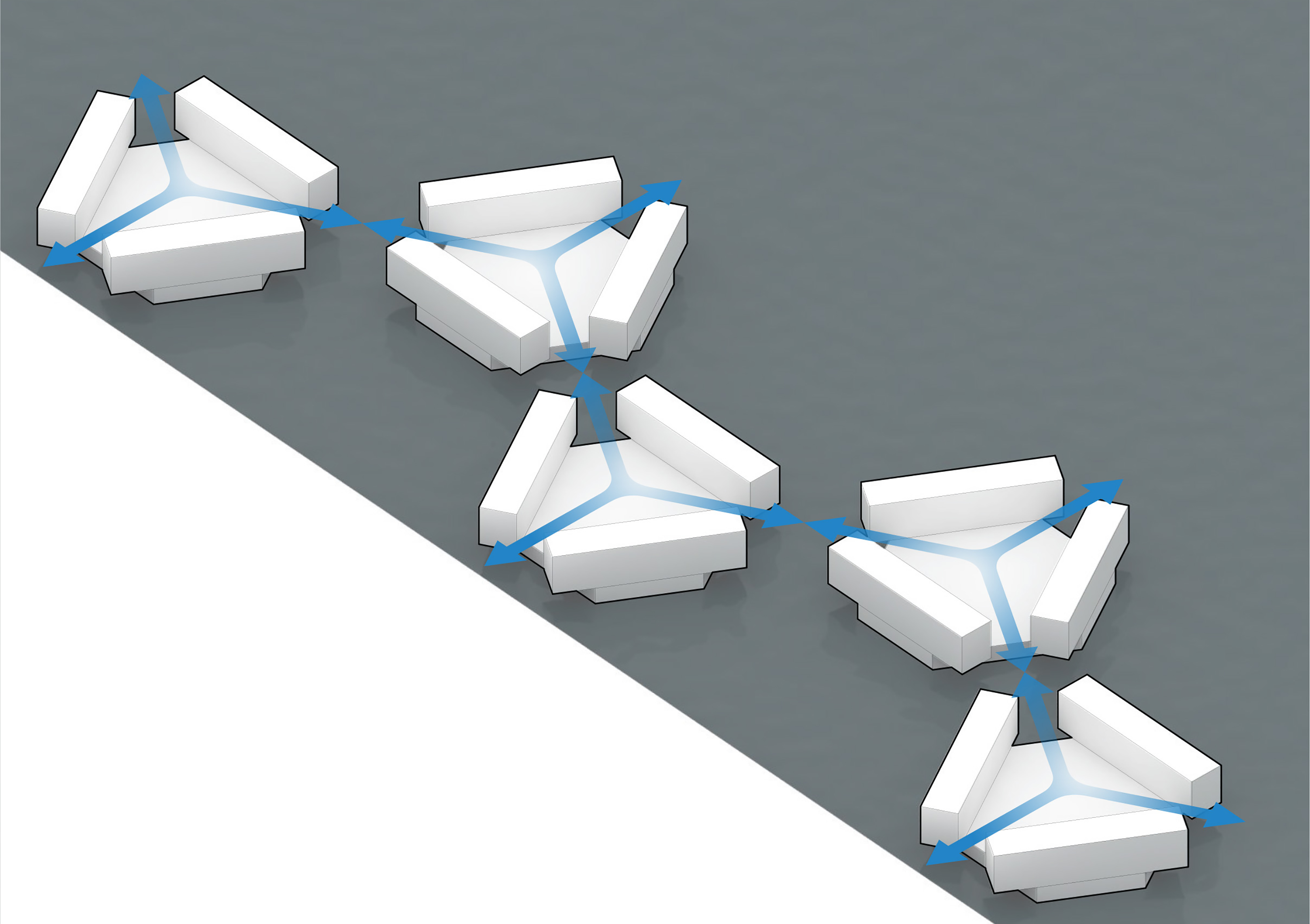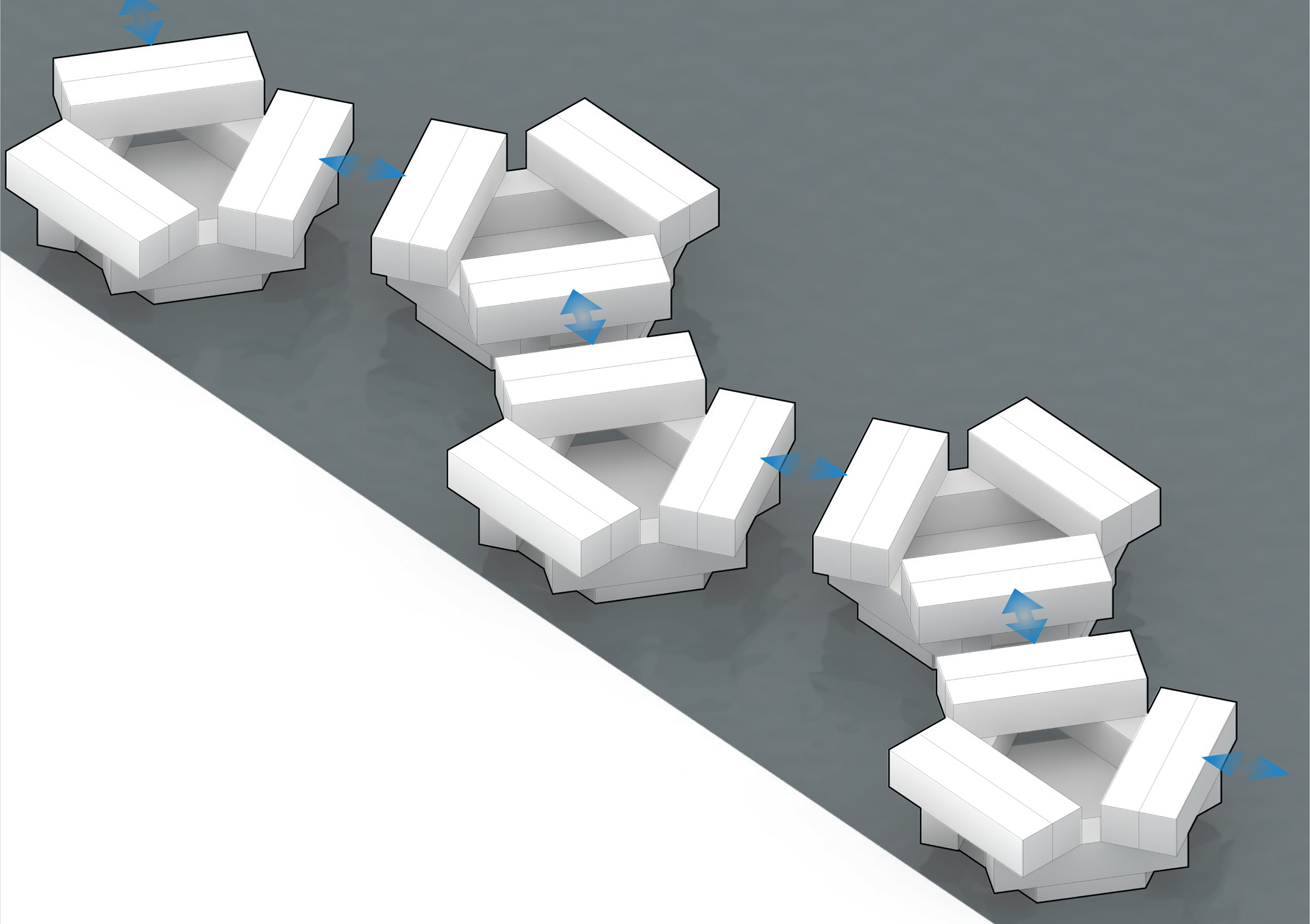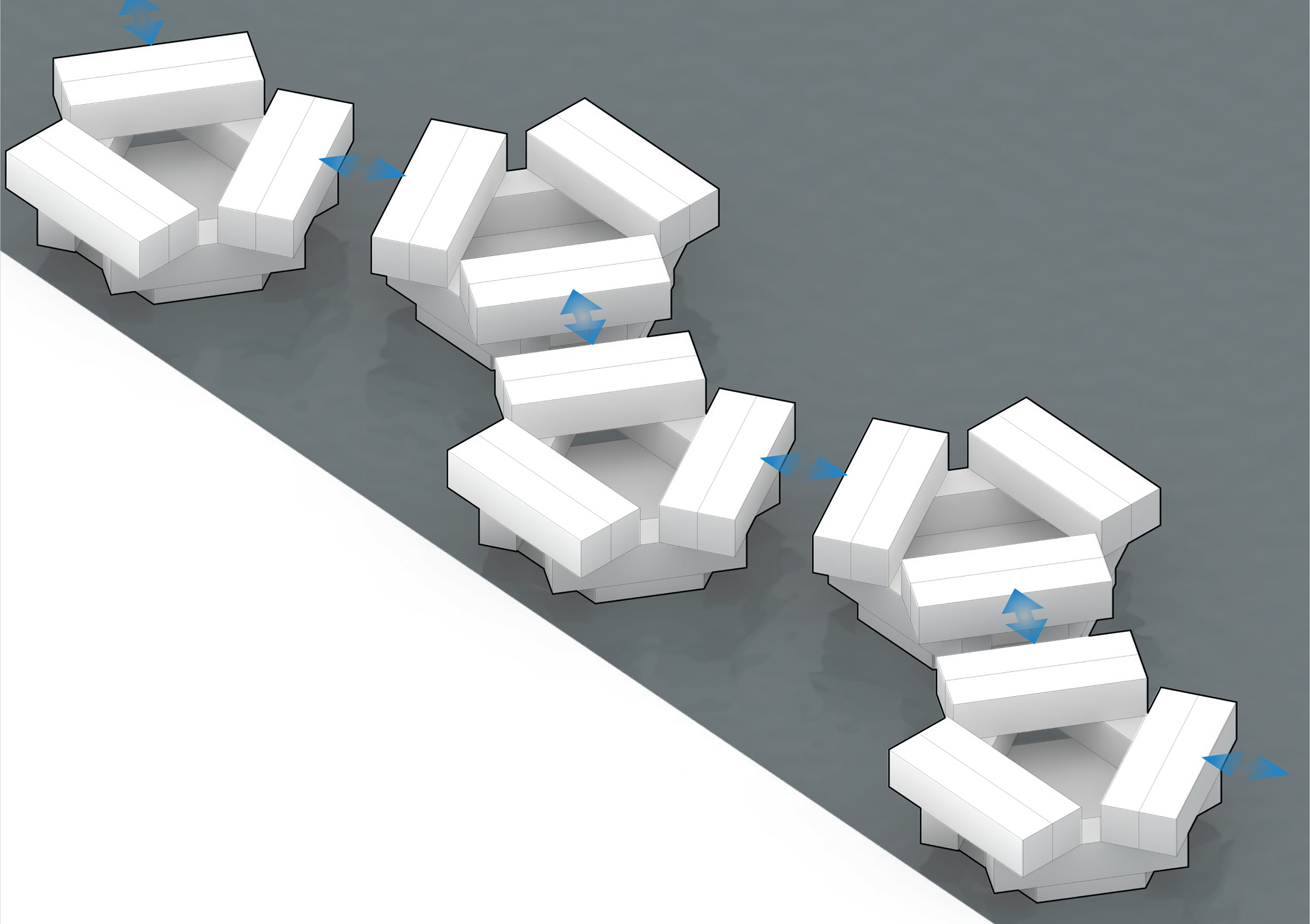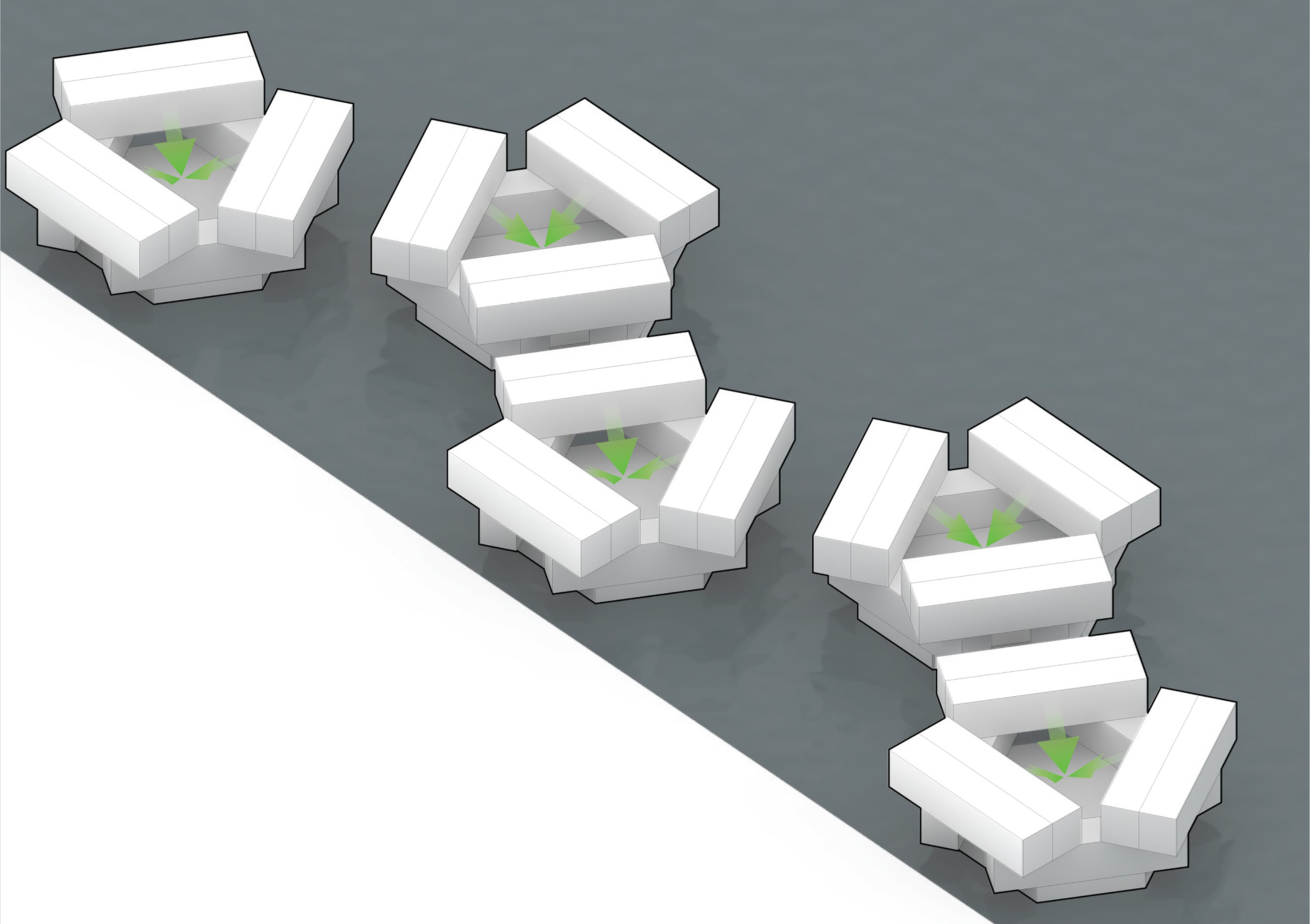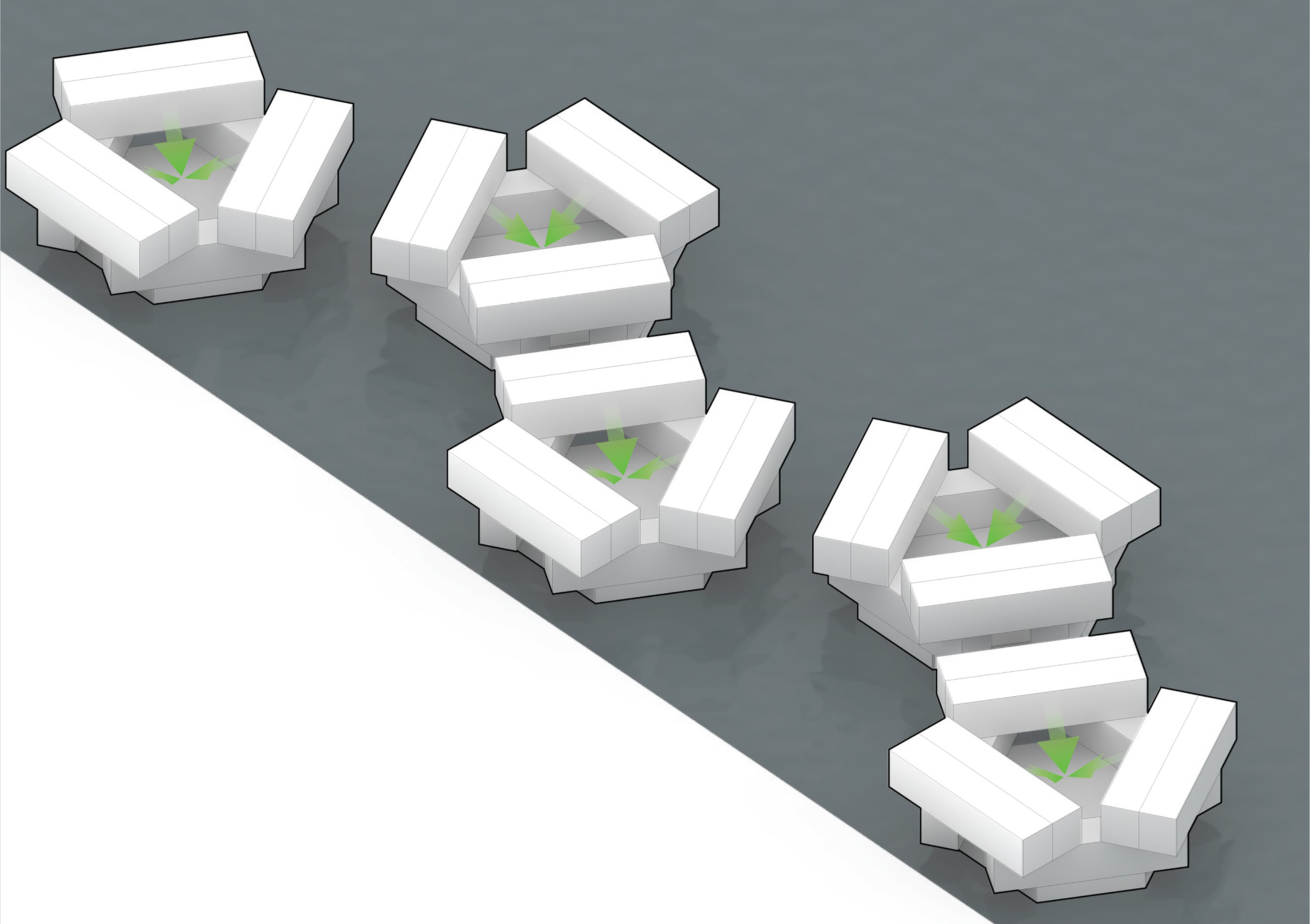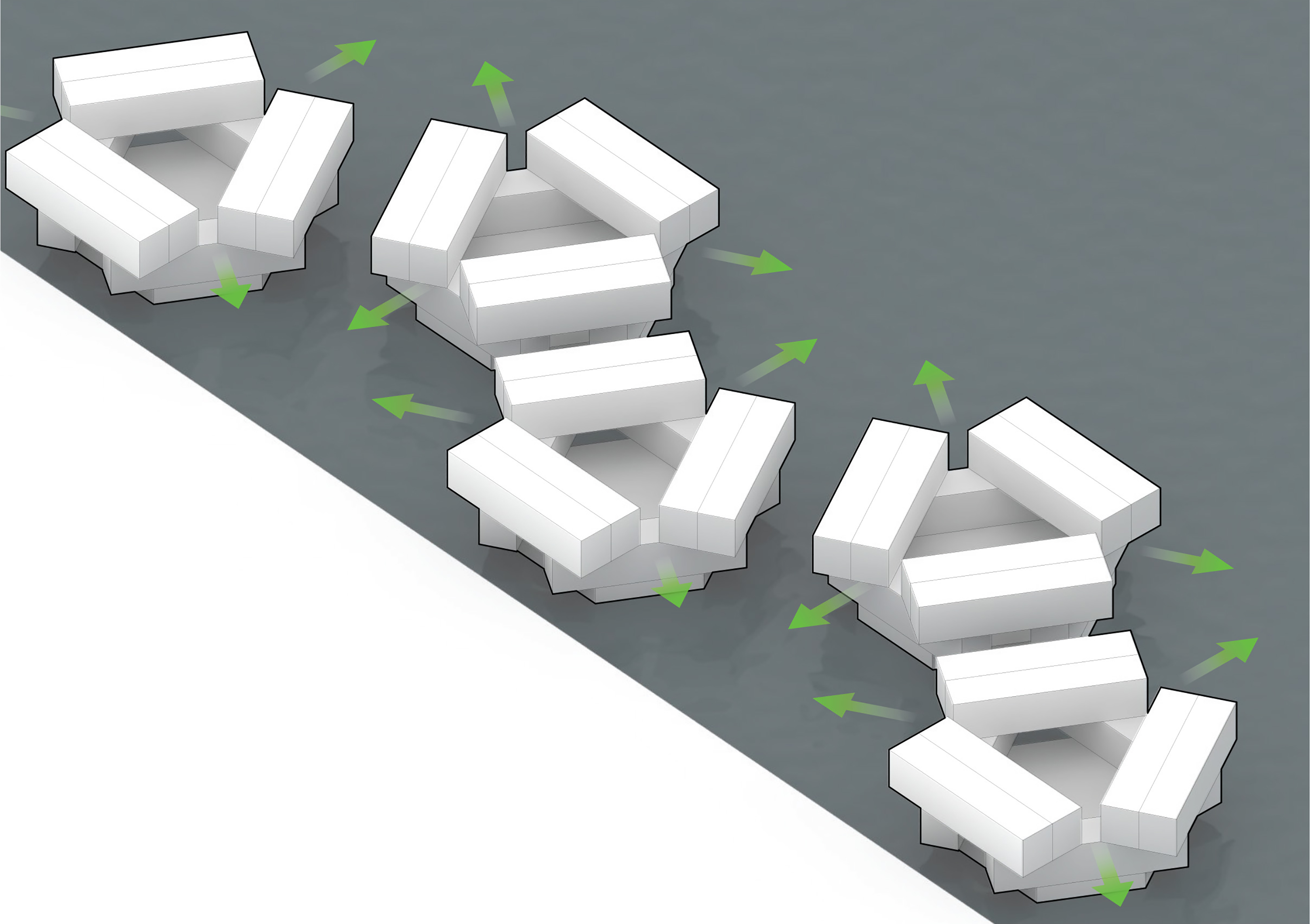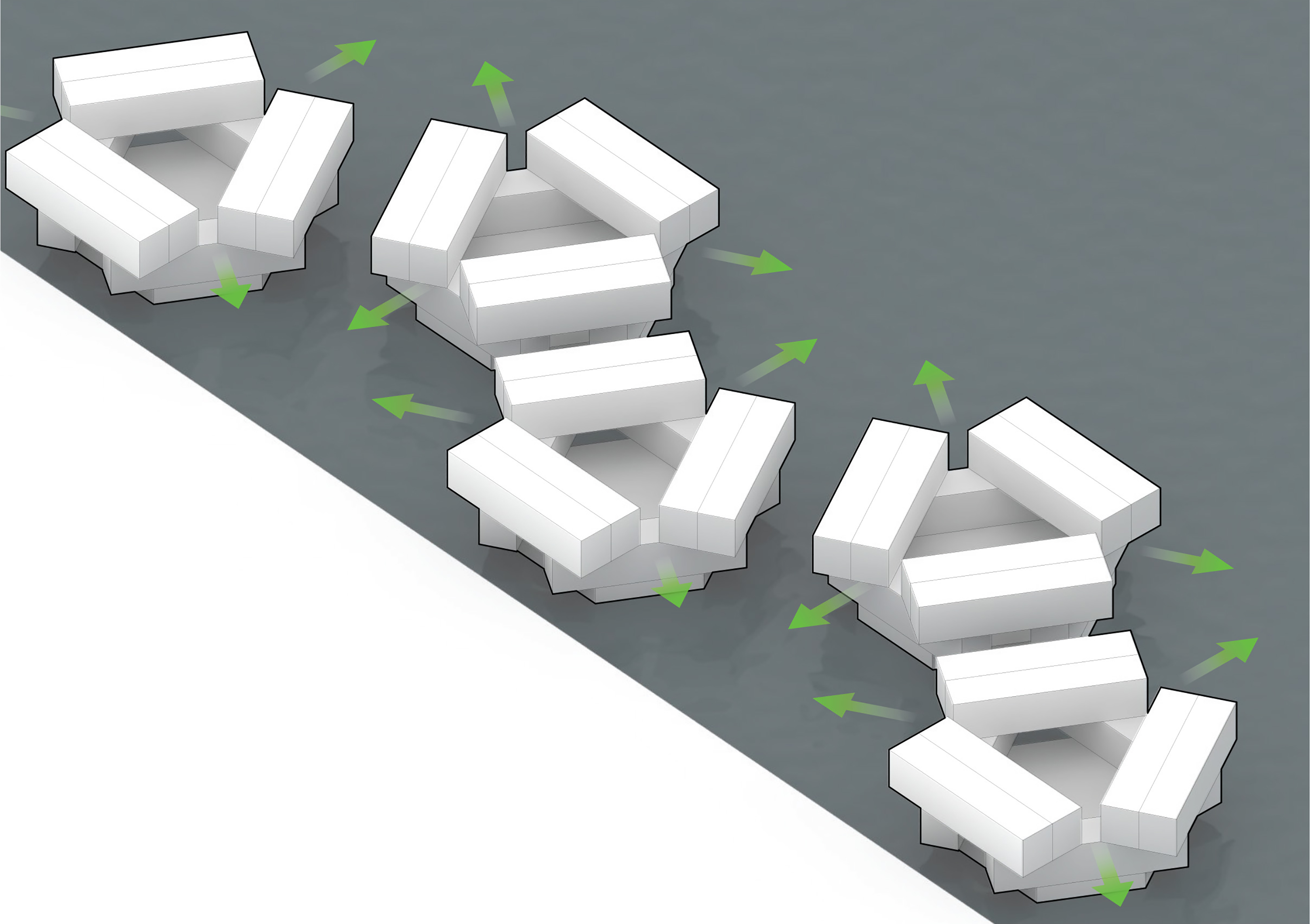 The idea is simple: by stacking 9 container units in a circle, BIG creates 12 studio residences on each Urban Rigger. The residences frame a centralized garden which is used as a common meeting place for students.
The modules are powered by a photovoltaic array and use a heat-exchange system that draws upon the thermal mass of water to warm and cool the interiors.
Ultra-thin NASA-developed vacuum-packed aerogel is used to insulate the containers on the inside without wasting valuable space while retaining the raw colorful exterior of a painted shipping container.
The units are experiments in communal living. While each resident has their own bedroom, bathroom, and kitchen, they share amenities like a courtyard, kayak landing, bathing platform, barbecue area, and roof terrace. Decks and staircases connect the apartments. Inside, the units are well appointed with modern finishes and ample daylighting; floor-to-ceiling windows let the students take in panoramic views.
The housing is buoyant, like a boat, so it can be replicated in other harbor cities where space is limited but affordable housing is needed.
Bjarke Ingels Finn Nørkjær David Zahle Jakob Lange Andreas Klok Pedersen Jakob Sand Jesper Boye Andersen Aaron Hales Adam Busko Birgitte Villadsen Brage Hult Dag Præstegaard Dimitrie Grigorescu Duncan Horswill Jacob Lykkefold Aaen Jesper Bo Jensen Jonas Aarsø Larsen Joos Jerne Kanetnat Puttimettipanan Mads Johansen Magdalena Maria Mróz Mark Korosi Mikki Seidenschnur Norbert Nadudvari Raphael Ciriani Richard John Burns Richard Howis Stefan Plugaru Tore Banke Viktoria Millentrup Agne Tamasauskaite Brigitta Gulyás Carlos Soria Christian Bom Elina Skujina Ioana Fartadi Scurtu Kamila Rawicka Lise Jessen Nicolas Millot Perle van de Wyngaert Stefan Wolf Toni Mateu Aleksandra Sliwinska
AWARDS

Buckminster Fuller Challenge Catalyst Program Project, 2017
Danish Design Award Finalist for Clean Solutions, 2017

Hovedstadens Forskønnelses (Beautification of the Capital) Award, 2016


COLLABORATORS

Danfoss A/S
Grundfos DK A/S
Hanwha Q CELLS Ltd.
Miele
NIRAS A/S
Dirk Marine/House on Water
BIG Ideas